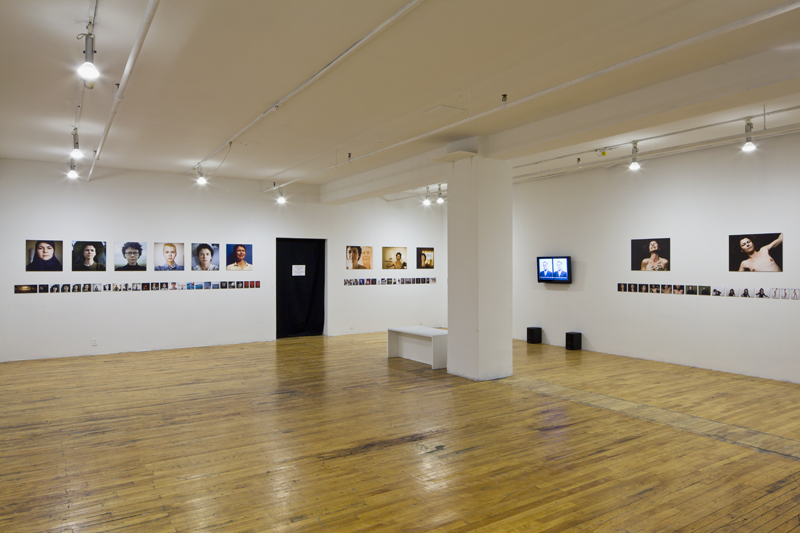 This is what visitors have written about my show SOMEONE TO LOVE in
the gallery book, at SKOL Centre des Arts Actuels, during the Mois de la
Photo in Montreal, in September and October 2011. My hertfelt thanks to
all…
– Super beautiful! Very powerful series all together. Very moving.
– Brilliant. A life. Signed
– Bravo! Thank you for opening up to us. Juliette
– At the centre of our own life we go. Fantastic show!
– Deeply moving. Heartfelt thanks!
– It's very beautiful, but we are far from ourselves ! Signed
– Touched by your art ! The human being reveals himself. Thank you!
– Very moving, thank you! Catherine
– Thank you Cristina, for this very sincere and beautiful show. All best, Francesca Penserini
– Refreshingly real and evocative, true and intense. Beautiful work. Signed
– Thank you for your pictures, they are very intense and beautiful. Signed.
– Thank you. Louiz Assunciao, Natal, Brasil. 13/09/2011
– A hell of a woman! Simon xx
– A delicate and soft selection of collective intimacy. The self nudes
dancing in black background seem slightly unnecessary however. Sandra M.
21 years.
– The narrative structure in the presentation provides a compelling
entrypoint to the concern reflected within the comfort of your
photographs. Thank you. Felicity.
– Very nice! Signed.
– A beautiful selection of images. Very grasping. Melanie. 23 years. Signed.
– A moment of silence, an explosion of very touching emotions to the point
of feeling my whole body shiver, my breath stopping at the beauty of
what's true, what's so sincere. The opening of a window to the soul… wow. Jennifer-Lynn Christie. 19 ans.
– The best in…
– An exceptional exhibition, full of grand emotions. The realism of the images, which represent the true emotions of people, is breathtaking. A wonderful work. Christine Bissonnette-Simard.
– Heartfelt congratulations for your courage and your beautiful work. You are a wonderful woman and a great artist. CBL. Signed.
– Your courage and beauty have surprised me. You'll have lasting friendships with those who love you. Dignity. A tenacious face. An elegant charisma. Full of happiness. Antoine Tapia-Barajas. 20 septiembre 2011.
– Viva España. Pictures are beautiful. 22 September, Daniel Osorio.
– Deeply touching. Signed.
– Touching and striking ! 22 sept. 2011. Brigitte. Signed.
– Thank you for this touching and intimistic exhibit. Those emotions are deeply felt and they take us to our own life ! Beautiful, beautiful , beautiful ! Frédéric Dubois.
– Very beautiful show. Very deep. The work arrives completely. What she says is very right. Signed.
– This gives the pleasure of therapy. A very beautiful exhibition which touches deeply.
– So touching and beautiful.
– Very personal. David
– To look at oneself ? drawing.
– Sublime, powerful and deep. An inner journey, deeply touching and intimistic which has literally captivated me. Contemporary art at its best. Bravo ! Max Harry
– I love your book and had no cheques ! Hope you leave a copy at the Bibliotèque et Archives Nationales du Québec. Sasha xx
– Señora Nuñez: I am here in Montreal, in visit from Toronto, to see a dear
sister of mine. I couldn't have imagined a more "enchanting" activity to
partake in for this stoppage among so many in past and many more to
come, as I just LOVE all of Québec and what it's got to offer and honour
the art world!! Seeing artists of your magic and scope is just the best
surprise and gift to stumble upon… Made me realize how depraved of
honest, poignant and relevant ART I've been!!! Please KEEP UP THE GREAT
WORK in nurturing US ALL and wish you were here to sign my book! Senad
Burale, oct. 8, 2011. P.S: Pls let me know if ever in Toronto so I can
capture your sublime autograph!
– Brave and beautiful. You are changing the status quo of the medium. Xx Bettina
– Deeply touching!!!
– Incredible journey of personal growth. Thanks for sharing this with me. Signed.
– Hola Cristina, what an inspiring woman you are, I fell in love with your
beautiful spirit and strength. Thank you for your courage to share what
you have learned (so far) and for your generosity to want to educate us
on what ART can truly be. Merci beaucoup. Ilham (from Somalia). Ciao!
Signed
– Thank you. Martina L.
Here's
a link to see some images of the show.