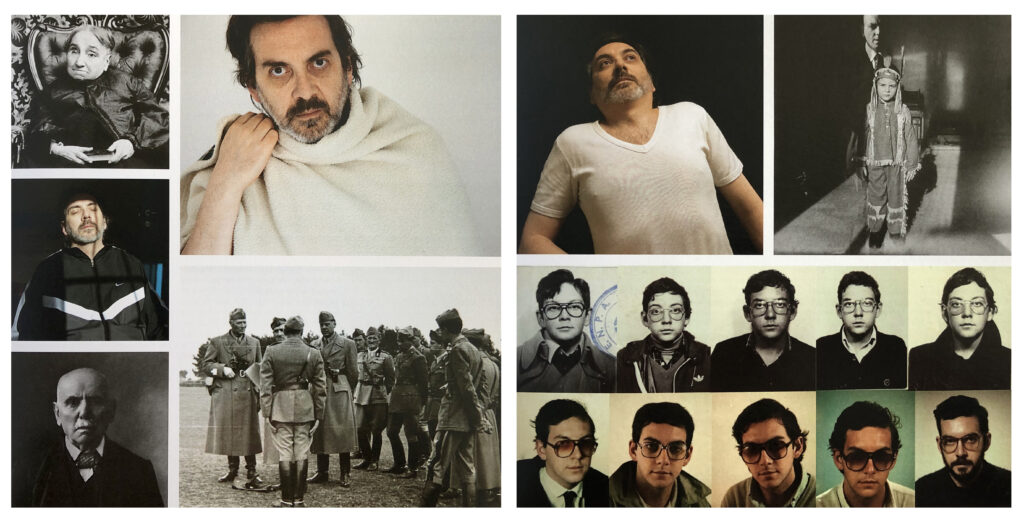 Although we usually recommend to join a group workshop, live or online, there are cases in which it is advisable to start with individual SPEX sessions, or you might be interested in a one-to-one experience. These sessions can be done in Cristina Nuñez's studio in Saulnes (France, close to Luxembourg), or at a distance, online.
The aim of the complete individual workshop is to produce your individual and personal self-portrait project and to start your autobiographical project, which will possibly continue over time. Expected results of this process on your inner world are: broadening of self-perception, resilience, discovery of potential, increase of self-esteem and empowerment.
Necessary material:
You do not need professional equipment, and you do not need to have any special photographic knowledge. With SPEX anybody can trigger their unconscious creative process, produce impactful images and an autobiographical art project.

However, it is necessary to have the following material:
digital or analog camera (better SLR)
tripod
if possible, remote control
laptop
If your camera has a remote control, of course it's better, but if you don't have one you can always work with the timer.
PROGRAMME
FIRST PART: ME
emotions
body
character
location
roots
PART TWO: ME AND THE OTHER
Self-portraits with one person, at least two to choose from:
people from one's own family
friends
boyfriends, wives, husbands, lovers…
colleagues
leaders, masters, landmarks
THIRD PART: ME AND THE WORLD
Self-portraits in your groups (family, work, friends, etc.) or with unknown groups or communities, or where you do not belong. Construction of your individual self-portrait project.
Following the complete SPEX workshop individually will take at least 8 one-hour sessions, at least one / two per month. The first session (of 1 or 2 hours, according to the photographic material brought: family photos, previous self-portraits) should be live if possible (but during the Covid-19 pandemic we can adapt to online sessions): collaborative self-portraits are produced in the studio, following Cristina's instructions. For the following sessions, you have to produce the method exercises, and bring them to the live session or send them to Cristina and then do the session in Skype/Zoom. The last session, for the construction of the autobiographical project, should be in person and at least two hours long, but again we can adapt and do it online on Zoom.
It's also possible to buy a single session of two hours, with collaborative self-portraits, and then decide whether to continue with the complete path.
Live sessions in which self-portraits are taken in the studio cost 120 euros per hour which includes the works produced in the studio. Skype/Zoom sessions have a cost of 100 euros per hour, which includes Cristina's time for prior viewing of the images submitted.
It is possible to have an informative session in Skype/Zoom with Cristina, before deciding to start. The cost of the session is 80 euros per hour.
It is possible to buy "packs" of:
5 sessions with 10% discount
8 sessions with 15% discount
10 sessions with 20% discount