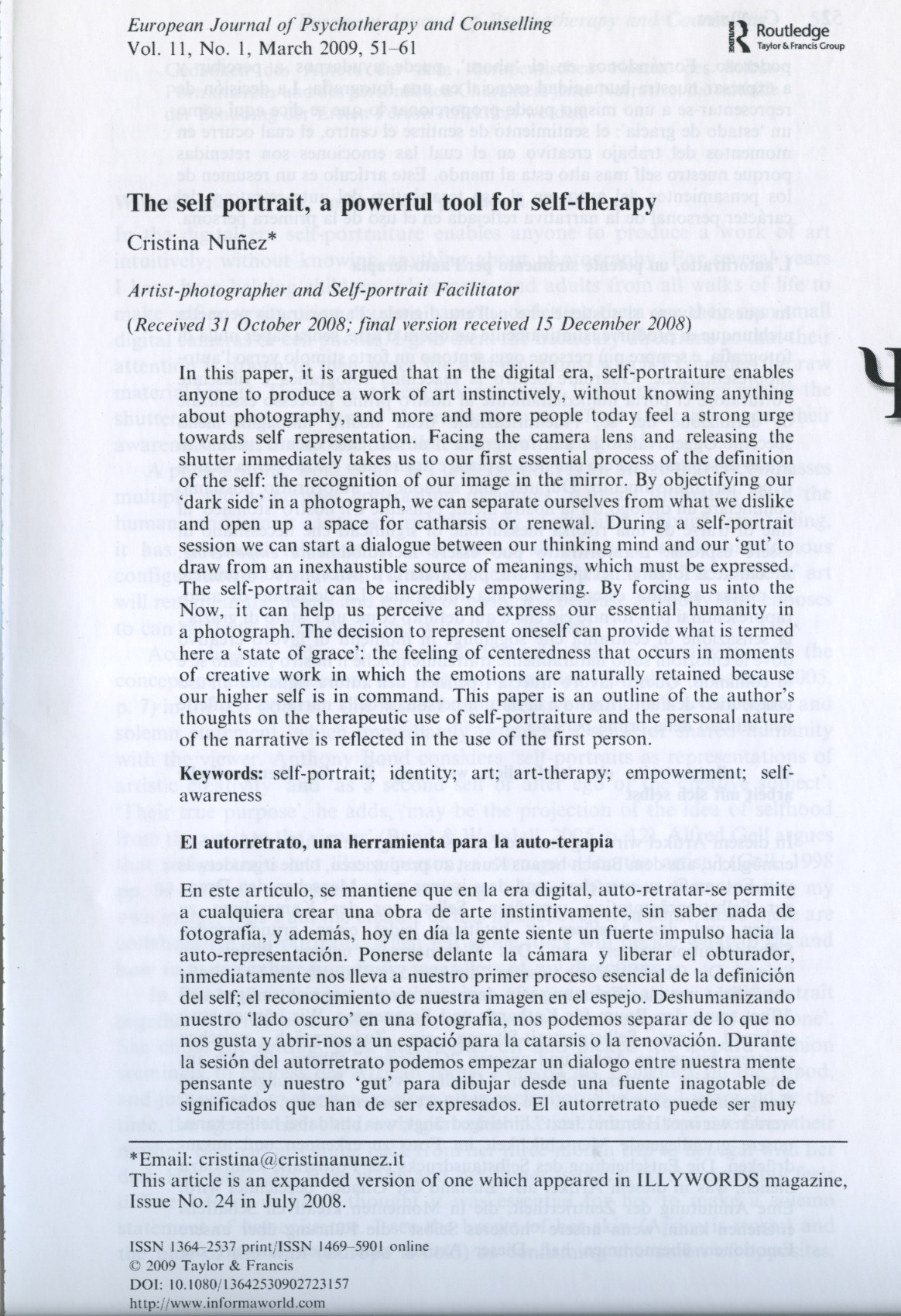 I am really pleased (and proud) to
announce that my article "The Self-Portrait, a Powerful Tool for
Self-Therapy" has just been published on the European Journal of Psychotherapy
and Counselling (Routledge, Taylor & Francis, London). To see the journal
contents and buy the article, click here.
For many years I felt my credentials were
not good enough, because I don't have a university degree. I haven't even
studied to become a photographer -I can't process a roll of film. I have
learned from life, not from university. So it is even more important for me to
have an article on my method published in an English university journal. I
think this "graduates" me as a thinker, which I like a lot.
Addition on 02/10/2013: up to now, four years later, I've done more academic publishing: "Autoritratto come auto-terapia" for Autofocus, by Stefano Ferrari and Chiara Tartarini of the University of Bologna. I've taught in more universities: Tampere University Hospital, University of Turku, Turku Arts Academy, University of Northampton, University of Roehampton, Catholic University of Milan, University of Bologna, University of Girona, University of Barcelona, New York University, University of Luxemburg.