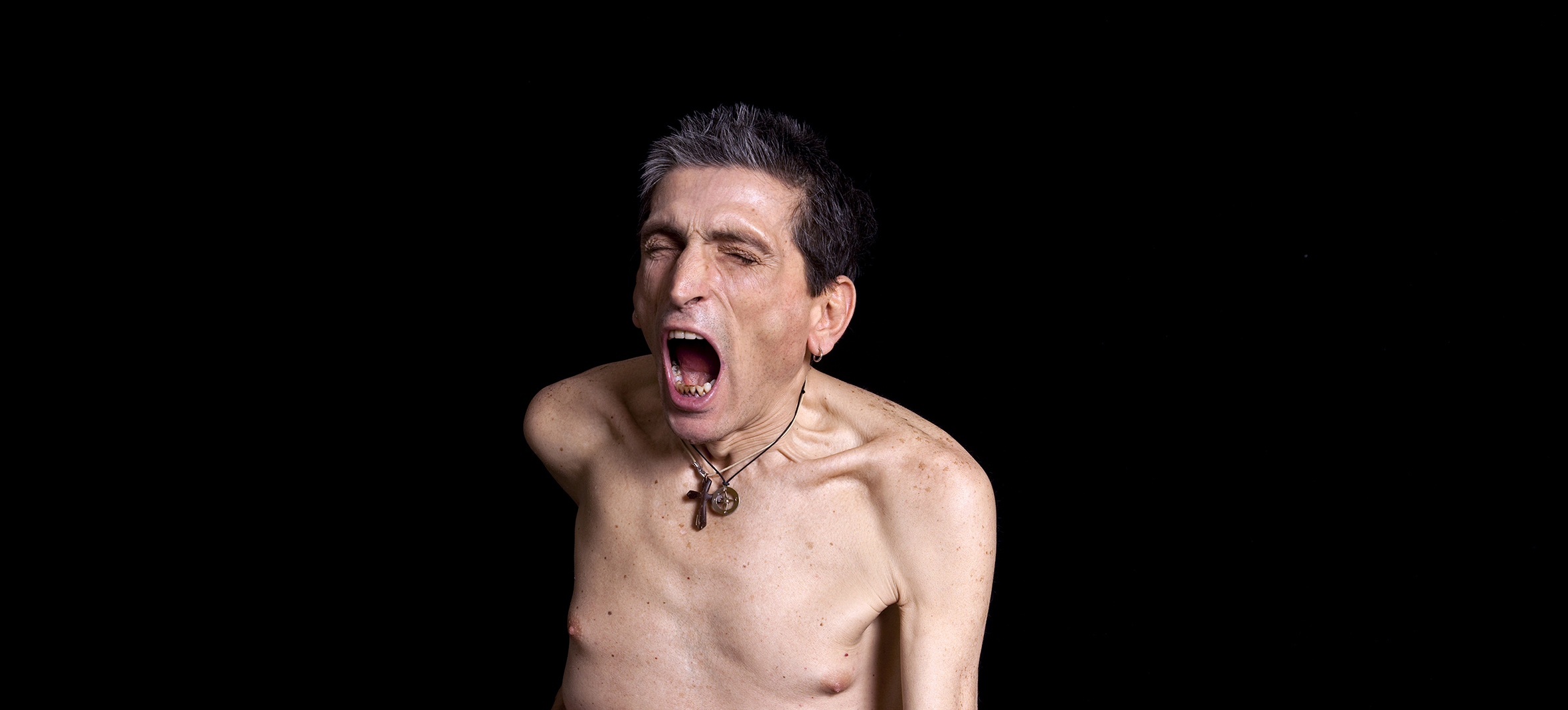 Two weeks ago, my friend Salvatore, who was very sick with AIDS,
passed away. He had called me last summer to announce that he had
finally got an appartment from the City Hall, and he was very happy
about that. I didn't hear from him anymore, untiil my friend Claudia
wrote me to say he had died. Salvatore was extremely passionate about
Homer's epic poems, especially the Illiad, which he continued to read
throughout his whole life. He used to see himself as Achilles. Salvatore
wasn't very good in his relationships, he was  hard to handle, too
proud, too enraged. He was very proud of his collaborative
self-portrait, he wanted the  world to listen to his rage and despair.
He once told me "Rage keeps me  alive".
For Salvatore's sake, and for all those who are now suffering I am
determined to continue producing collaborative self-portraits on the
expression of extreme emotions, and to divulge my project. I have held
many workshops this winter in Barcelona (women over 50, women inmates in
prison, top managers), Milan (for teenagers, fashion designers and
photographers), Savignano, Turku (for photo-therapists), Luxembourg (for
students and the general public). A HIGHER SELF exhibit was shown at
The Private Space in Barcelona last november, and another one will open
at the Casino of Luxemburg on May 14, during the Mois de la Photo in
Luxemburg.
In September and October, HIGHER SELF will show the underlying
emotions of the city of Turku, at the Peri Photographer's Gallery at the
Waino Aaltonen Museum during the European Capital of Culture, Turku
2011, and my autobiography SOMEONE TO LOVE will be a personal show at
the Mois de la Photo of Montréal, curated by Anne-Marie Ninacs at the
Skol Centre of the Arts.
The Department of Psychology Research of the Cattolica University of
Milan have just started a research project on the effects of THE
SELF-PORTRAIT EXPERIENCE on my workshop participants. I've been wanting
this research for several years, and it just happened, when I was least
expecting it… My method has been involved in other two research
programmes of the University of Roehampton in London, regarding
photo-therapy in prisons.
My book SOMEONE TO LOVE has been published in November (English
version) and February (Italian version), and is selling very well,
although it is not distributed in bookshops. I am very glad that
Salvatore's photograph and story are included in the book. His silent
scream will live on, so that we will never forget that rage and despair.