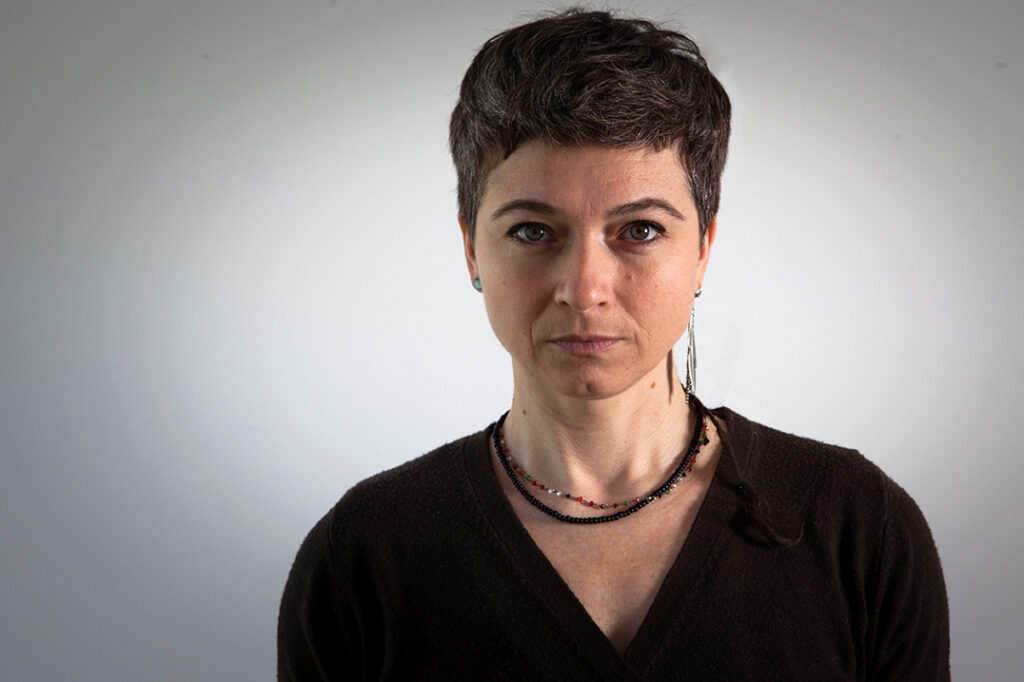 I was born in 1977 in Fano. I live in the Marche region in the province of Pesaro Urbino, Italy.
I am a facilitator of The Self-Portrait Experience method created by Cristina Nuñez because I followed a dream.
For over 10 years I've been using photography as a job. I started by framing it, but then I moved on to other areas of photography: industrial, nature, theatre, advertising and wedding reportage.
During the same period, for my personal aptitude, I developed and deepened relational experiences by participating, as a voluntary member in a non-profit association, in numerous training meetings aimed at encouraging adults to reflect on their personal identity, educational responsibility and confronting the questions that the present raises.
When photography was no longer my main work, I felt the need to continue to express myself through the image, this time inevitably linked to my deep interest in the human being.
At the end of 2013 I meet Cristina Nuñez. With her I experienced the method in all its parts by taking part in her workshops until I finished the training for Facilitators in November 2019.
During the internship I presented, in my territory, my first introductory workshop to a small group of people curious to be introduced to the method, then an introductory workshop to a theatre school as a preparatory stimulus to the theatre activity and several individual sessions.
I had the opportunity to participate as a facilitator, alongside Cristina Nuñez, in the full online workshop in January, in an introductory workshop in March and a second full online workshop in April 2020 (in the middle of the CoronaVirus pandemic).
In all these years the method has become part of my life and has allowed me to continue to tell my story regularly, collecting memory, through photos and videos, even in the most difficult periods. The path of awareness is never simple, it is often painful and disorienting but thanks to SPEX every experience of bewilderment becomes valuable and being able to observe oneself allows one to recognize oneself in all one's humanity and multiplicity contributing to one's own evolution.
This creative process also led me towards experimentation with my voice. I began to transform my emotions into sounds, into syllables, into songs and the more I experience the deeper I go. Even the voice contains an enormous expressive potential able to contribute in its own path of awareness.
What I am today I owe to all the experiences I have had that are accumulated by a single thread, the need to get excited. Curiosity, empathy and care grant me a special encounter with people and to pursue in my desire, that of reaching the "seekers", those who want to undertake a path of self-inquiry and introduce them to the experience of the method and its experimentation.
I work in Italian exclusively.