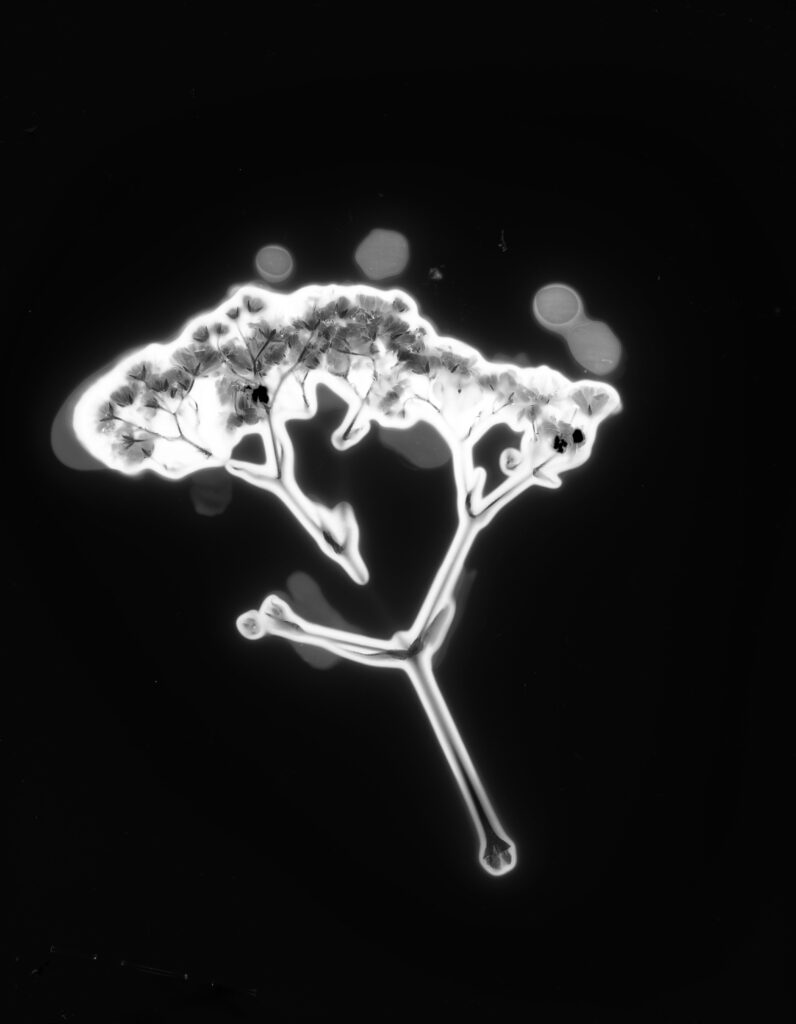 Tutor: Sophie Sherwood
Dates: Sun 4 July to Sun 25 July 2021
Zoom calls: every Sunday from 6 to 8pm BST (but we can rearrange the time to suit participants' time zones!)
Minimum no. of participants: 8
Maximum no. of participants: 20
Price: 170 euros (150 £). Early bird 10% discount until June 19, 2021.
To enrol, please choose from the Paypal menu below.
For more info, please write us at pr@self-portrait.eu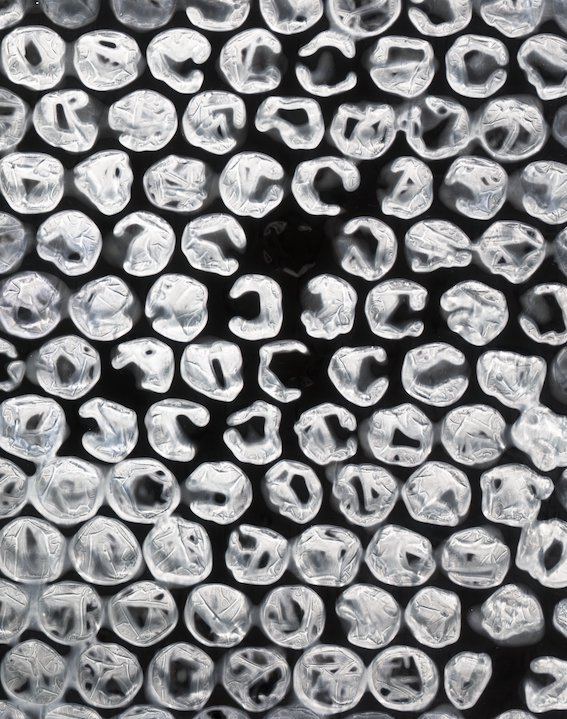 Workshop info:
A month of exploring how to create experimental chemigram prints, including making your own photographic chemistry to develop film. The chemigram process involves using light sensitive darkroom paper and chemistry, together with resists such as vaseline and sellotape to experiment with printmaking techniques such as monoprinting. This can be done inside or outside the darkroom, virtually anywhere so long as there's space enough for two small trays of chemicals. Participants will need access to some small trays, oils and syrups like vaseline and honey, and a selection of flat objects to print with such as leaves, feathers, etc. To make the chemistry you will need household items such as coffee, salt, vitamin C and soda crystals. During the workshop we will discuss the recipes in detail.
Optional materials are a clip frame, darkroom fixer, an ink roller with a printing block (a tempered piece of glass will do), and ball point pen.
This workshop is suitable for beginners and more experienced photographers alike, you don't need any previous experience, or access to specialised equipment or cameras.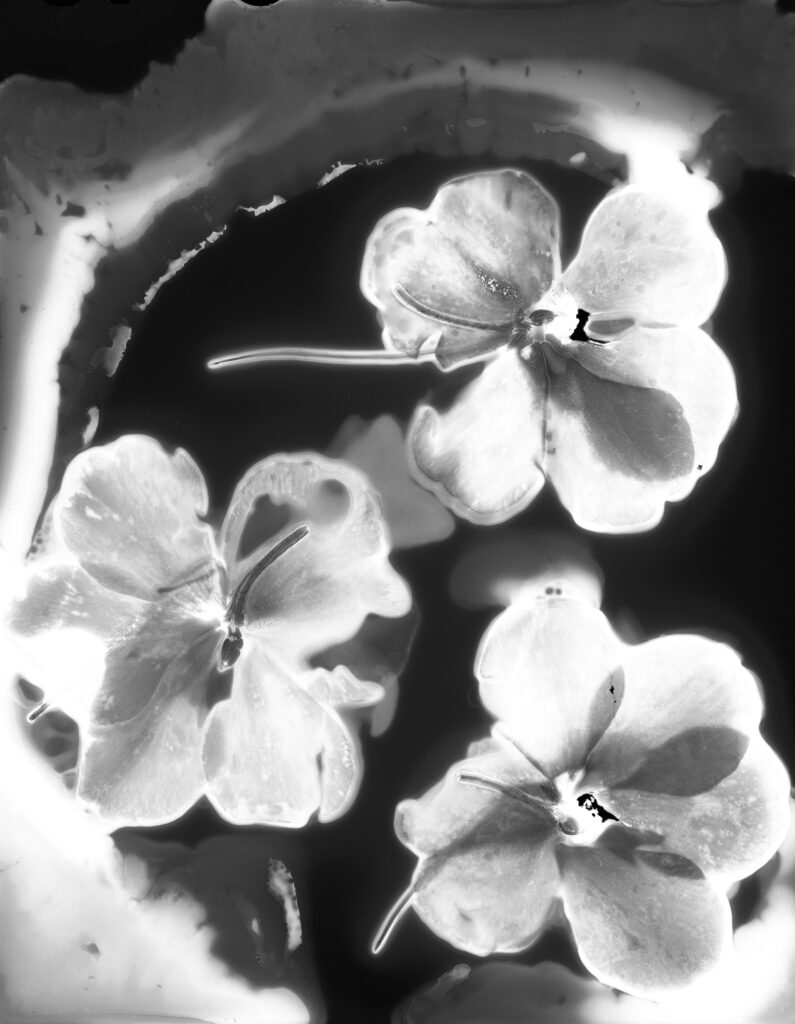 Objectives:
To learn how to make photographic chemistry,
To learn how to make chemigrams and phytograms using your homemade chemistry.
Learning outcomes:
To be able to competently create photographic chemistry at home,
To be able to create unique chemigrams and phytograms at home,
To have the ability to develop a black and white photographic film.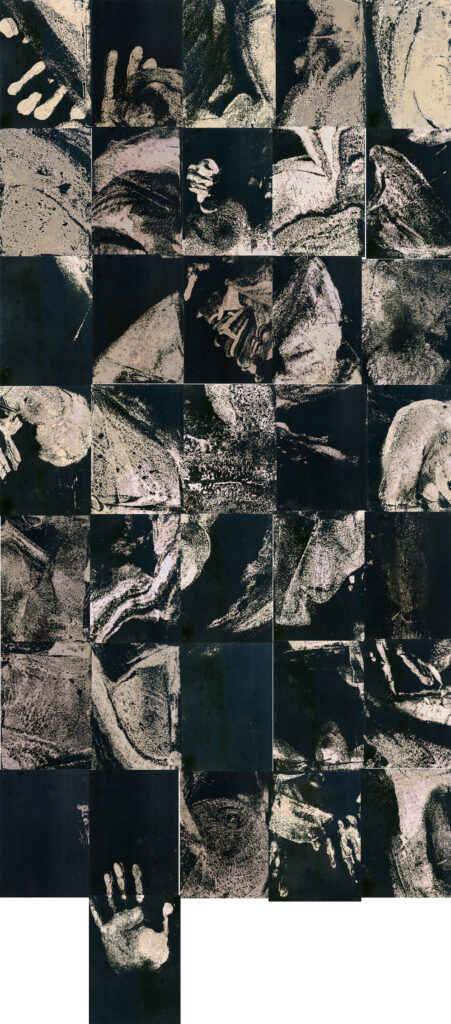 Programme:
Week one – Sun 4 July: Introductions, presentation into techniques, artists to research and Sophie's work.
Week two – Sun 11 July: How to make chemigrams with resists as well as phytograms and looking at recipes to make chemistry to do this.
Week three – 12 – 19 July: Tutorials with smaller groups to see how their experiments are going and review progress on project work.
Week four – Sun 25 July: Meet back up for final session and present finished project work to peers.
Please note: Online Workshops in week 1, 2 and 4 will take place via Zoom from 6 till 8pm BST, but we can rearrange the time to suit participants' time zones! Small group tutorials to be arranged at times to suit the group.
Have a look at Sophie's free video tutorial!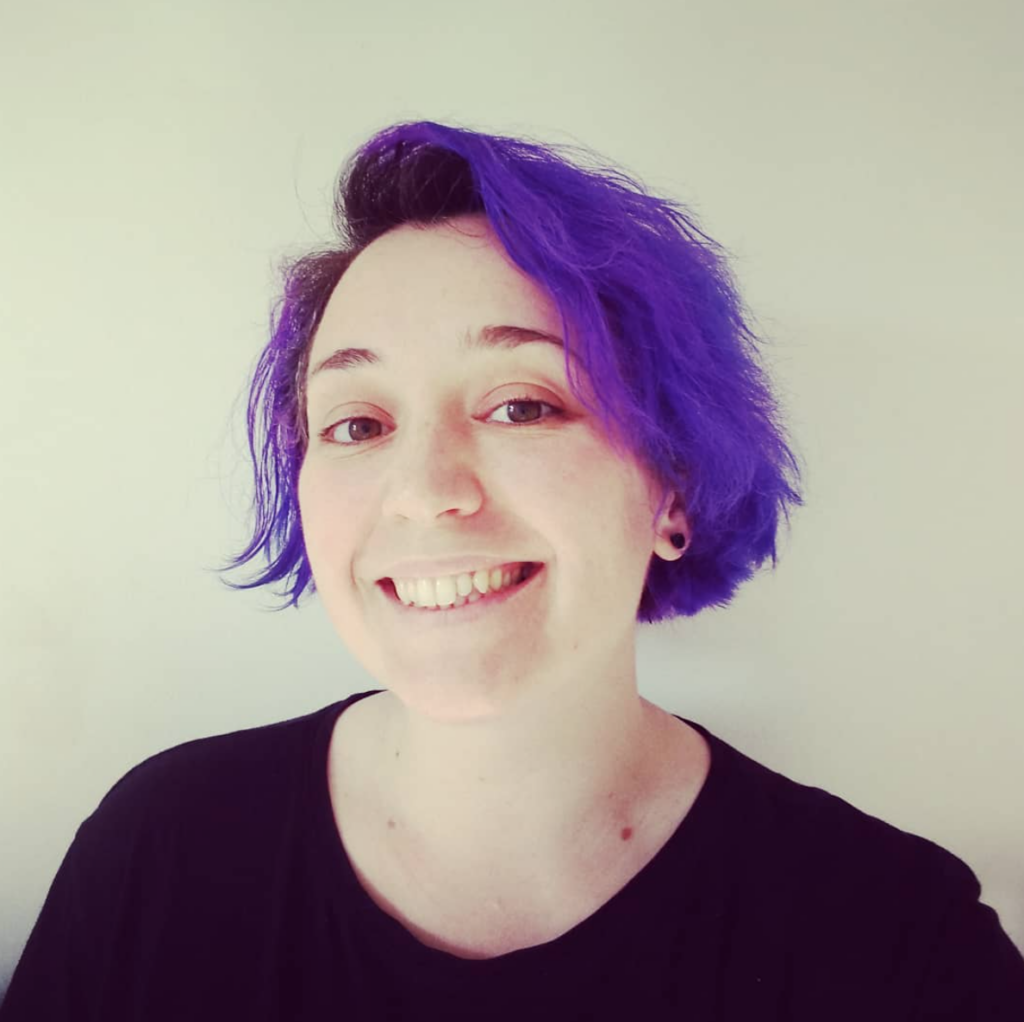 Tutor biog: Sophie Sherwood
Sophie is a photochemical visual artist based in Bristol and a member of Bristol Alternative Photographic Printmakers (BAPP) and is a Director of the Real Photography. Her work uses traditional and alternative photographic methods of making and looks at the nature around us and the relationships we have with it. Sophie completed an MA in Photography last year at UWE (University of the West of England) in Bristol and most recently exhibited with BAPP at the 2020 Photoworks festival.
Instagram: @photosophiaus
Website: www.sophiesherwood.co.uk