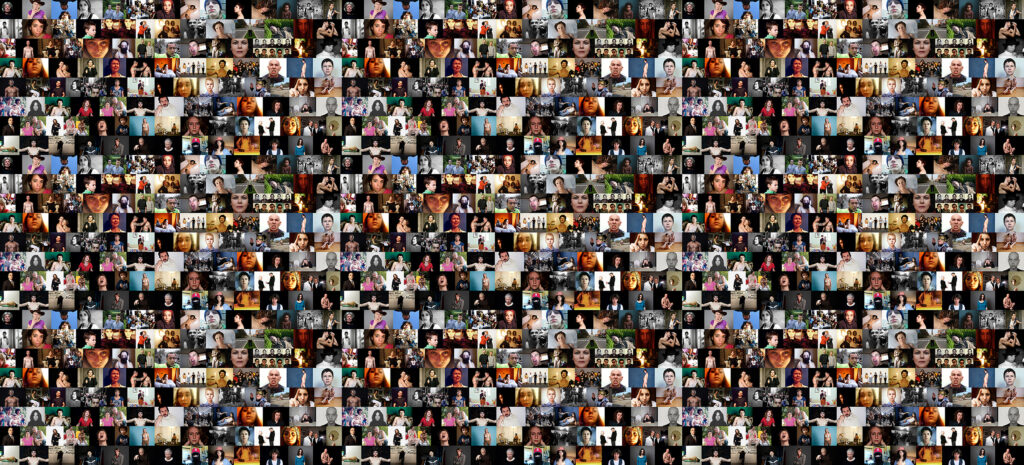 The Manifesto
For centuries we have been educated to suppress our emotions. We've been told that it's not ok to feel, that if you have strong feelings, there must be something wrong with you. If we suppress our emotions, we will never know what we really need, as painful emotions tell us that there are unmet needs that we need to address. Transforming these emotions into art allows us to look at them, acknowledge them, understand the unmet needs and share the artworks with others, to promote identification instead of judgement, dissociation and alienation.
Contemporary society puts labels on people, and most of us believe that we can define ourselves, ignoring the wonderful plasticity and multiplicity of human identity. Carl Gustav Jung asserted that the psyche is a homeostatic system, in which materials from the personal and the collective unconscious should regularly flow into consciousness and vice versa. When we allow our emotions to find artistic expression, we become aware, we feel liberated and free to explore our full potential and fulfil our mission in this planet. We are free to light our inextinguishable inner fire.
If more and more people become aware of their emotions and authentic needs, humans would be more respectful of others' emotions and needs, and those of the planet, instead of concentrating on material possessions, power over others and economic growth.
Emotional Revolution will be a permanent online exhibition of a participative art project featuring autobiographical photographs, videos, book projects, voice/sound narratives and installations, deriving from:
selected online submissions through the SPEX website
images and projects by the SPEX workshop participants
images and projects by myself and SPEX facilitators
Single images and videos will appear on the SPEX website homepage, to attract visitors to the online exhibition. Autobiographical projects will be shown in the online exhibition in various ways: books, videos, installations, wall exhibitions and displayed in different 'rooms'. As an example, see the permanent online exhibition of the project We Exist.
How to participate in the Emotional Revolution?
1- Look at some of the videos on Cristina Nuñez's Youtube channel, for example the playlists "Emotional Revolution", "Emotions in confinement" and her autobiographical videos, such as Someone to Love
2- Look at the videos with the instructions for the SPEX exercises and produce your own photos and/or videos, in response to what you've seen.
3- Click here to submit your photographs and videos which, if and when accepted, will be exhibited in our online show Emotional Revolution, opening in Spring 2021.